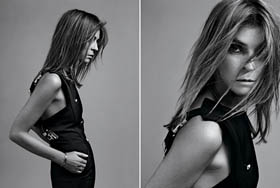 okay, so i have a couple of things to talk about. not only is this weather messing with my brain,
i'm
finding myself to be very jumpy (maybe it was the coffee i just drank really fast and now the tea
im
sipping on).
i've
been in work every day, not only working on being a mini-PR girl for my dad's new business venture, but creating non stop necklaces for the shop. the best part about things not selling so fast & remaining in my
possession
a little longer than expected? i get to wear it! I usually tend to let it sit in it's proper place in the workroom and leave it untouched but sometimes I just want to throw it on and give it a test spin.
i'm
constantly reading different blogs on my google reader list which then always lead to finding more websites/reading material and before I know it, it's 6pm and
i've
been down in this tiny office for hours and hours but i
wouldn't
change a thing. Reading my favorite blogs a day really make my day better. I always always
always
learn something. Lately,
i've
been reading about the sister duo at
Rodarte
and French Vogue editor
Carine

Roitfeld
.
Rodarte
, which
i've
written about on here before, was started by sisters Kate and Laura
Mulleavy
in 2005. They are laid back California girls who moved to New York with only 10 pieces for their collection, modeled on paper dolls. They sent them out randomly to different publications and
WWD
came back and wanted to feature them on their cover, which lead to the attention of Anna
Wintour
. I find it inspiring how clueless they seemed when they started, and ill prepared, yet that is when things took off. Perhaps one of my favorite things about
Rodarte
is how they have such cool personalities in their interviews and of course their designs are beautiful. They just seem normal, and
infact
have normal bodies, perhaps even considered large especially for the fashion industry. They are
relatable
women who gave their dream a shot & became a success.
Roitfeld
on the other hand seems a little less
relatable
but
definitely
is inspiring. This morning I found a video online of the CNN Revealed episode of Carine
Roitfeld
. It was extremely interesting. American Vogue sort of sucks, and as much as I want to dislike Anna
Wintour
, why should I? Yeah, she would probably judge me to death & is probably a huge bitch but so would a lot of
men
and they get away with it.
Wintour
is a woman who holds a huge, powerful position with one of the most popular magazines in the world, why on earth would she be anything other than opinionated? Whatever she says goes, but there are thousands of jobs that depend on her seal of approval.
There is a huge rumour that
Roitfeld
is being set up to replace
Wintour
and come to America but in the CNN episode, she clearly states that it is false. The two Vogues are completely different, and although both women scare me, how they run their operations will always be discussed and
criticized
mainly because they are women. Not only are they women, but they are women working in a f
ield
that many people declare "unimportant". I
wouldn't
want to trade shoes with them (
welll
...maybe literally trade shoes with them because they are probably a good pair.) but I love reading about them. Especially
Roitfeld
because her style is impeccable and she remains both chic & 'young' (i hate to use that word because everyone should just embrace whatever age they are), and also a family woman.
I know what I want and most likely say/do whatever it is for me to try and get what I want(and i mean that in not a spoiled sounding way.). Nothing comes to you from sitting on a couch, wishing that it will just fall in your lap. The double standard is that a man can do that all he wants, in his personal life & also in his career, but when a woman does it, it is almost unacceptable. I'm starting to see that at a young age. It's kind of fucked up but hey? Whatever. I'm not going to let it stop me and neither should you! Okay end of my feminist rant.