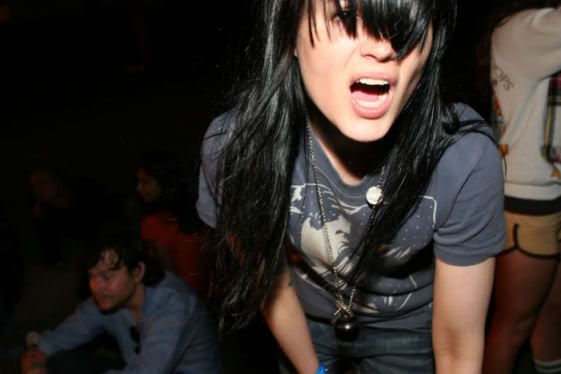 the kills
are fucking amazing musically, but also fashionably.
frontwoman alison mosshart's style is just a messy, bad-ass, girly grunge with a cig forever in her mouth, greasy black hair, perfect features, straddled across the stage floor, belting her heart away with elegantly desheveled
jamie hince
(miss moss' boi toi) on guitar. ok talk about run on sentence. sorry.
the two are a perfect representation of what i love about both music and fashion. definitley not zac efron and vanessa hudgens bullshit.


song reccomendations: Black Balloon, Tape Song, U.R A Fever, and Hook and Line
get on that shit.