one of my favorite designers of the past has to be British designer
Ossie Clark
. i love the iconic silhouette of the long, flowy dresses with a somewhat structured top. i'm in love with the prints and the free, romantic feeling that the garments possess.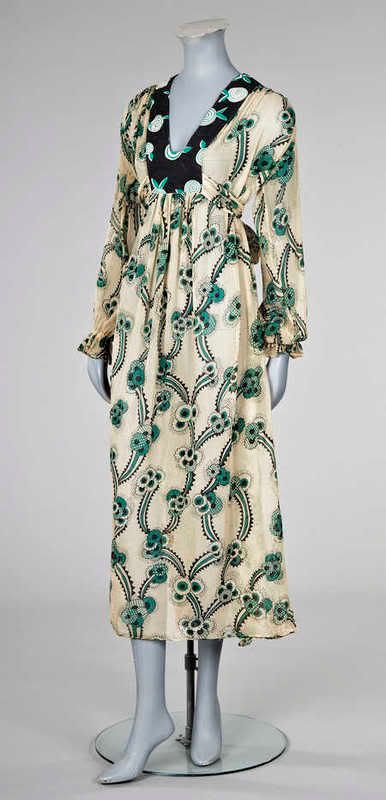 his designs look like the type of dress you want to go have fun in, be in love and not worry. ossie clark's work is so versatile, intended for a woman that is versatile herself. i can picture rolling stones' wives parading around on tour with the band in the south of France in the early 70's, throwing on one of these dresses, huge sunglasses, sipping on champagne. i can also picture a laid back bride wearing an all white peasant Clark gown at a backyard wedding with flowers in her hair, having a good time, feeling in love and not caring about tiny details & enjoying the moment.
If I had to be a total girl and design/dream about my 'perfect' wedding dress, it would be a white/creme colored, short puff sleeved gown inspired by vintage Ossie Clark.