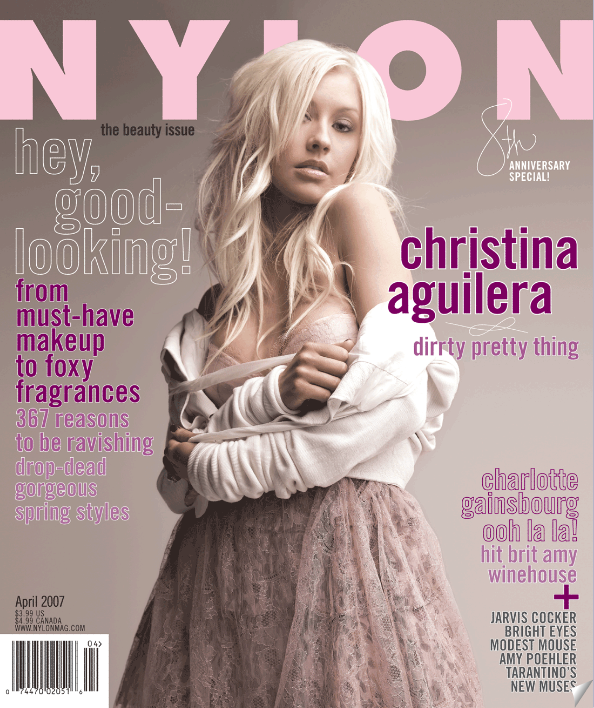 i really don't care about christina aguilera, not a fan, i respect her but simply don't pay much attention. however, the looks from her april 2007
nylon magazine
spread have always stuck with me. the photos came out amazing, her hair looks great and i love the textures, prints and colors of the outfits they dressed her in.
i think she's back to trying to be 'shocking' and 'sexual' with her persona again (for her new album) which is annoying. why is it annoying? because i'm pretty positive that this whole 'im a free sexual woman and i don't care' attitude is programmed by the executives at whatever record label she is on and not a symbol of true feminine and sexual freedom. it's just dollar signs and boner material. girl can sing though.
other news- today i bought
this
@ homegoods for $5! i had to get it. i usually hate style guides/shows (What Not To Wear is the WORST show) but I love Rachel Zoe and love having little fashion/design books around at all times. Can't wait to really start reading it. For $5, i couldn't pass it up.