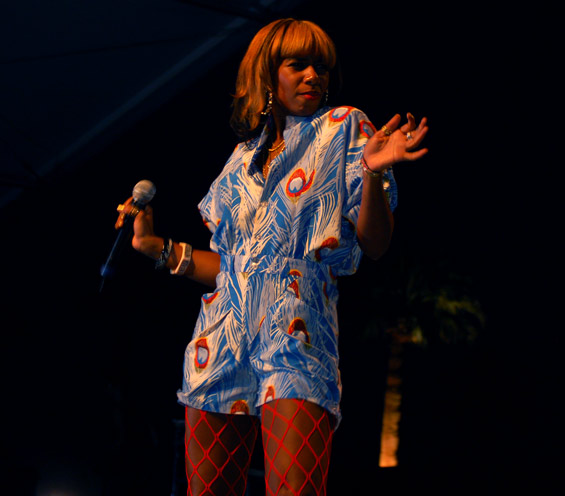 i've been listening to santogold way too much lately. she's just so fucking addicting. being a huge fan of M.I.A, i kept hearing about this santogold character and seeing photos of her in magazines. she appeared to be a wannabe of my precious sri-lankan british princess M.I.A and i wanted to hate her. However, once i heard her song "im a lady" i became hooked. little did i know, her entire album had so much more in store than i could have hoped for. each song is different and offers a sound for each mood i have (there are many lately.)
my roommate and i share a favorite song of hers, "Starstruck" which we call the sexiest song in the entire world and even made up a twisted scenario about it. think whips, chains, drugs and just plain bad things. its perfect. this summer she collaborated with pharell williams and julian casablancas to make "
My Drive Thru
" which was one of my favorite songs to listen to this summer.
anyway, aside from being a music goddess, santogold has a pretty eclectic cool style that i myself could never pull off, but she does perfectly. think hooker-chic-tina turner-mick jagger-sexy-tough-beyonce. Basically, if i saw her, and somehow found a way to piss her off, she could kill me with one whip of her door knocker earrings but i would love it.